Our Team
---
Jason Kamps, Owner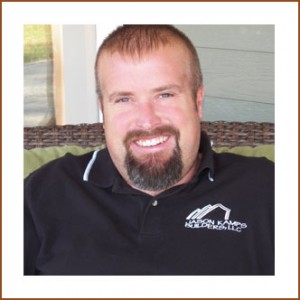 I grew up in Boxford, MA and when I look back it seems that building has always been in my blood. My father was in the excavation business, and my grandfather was a master carpenter and builder, so I was exposed to the building industry at a young age.
I started working for a couple of different builders during the summers when I was in High School. By my senior year I had enough experience on the job to know that I wanted to pursue a career in the building industry. I signed up for the internship program and worked with a local carpenter during the last third of my senior year.
Once I graduated I went to work for a builder who specialized in building fine homes in the North Shore area. After working with this builder for three years I knew I wanted to start my own business. At 21 years old I started Jason Kamps Builders LLC. It wasn't an easy start, people were concerned about my young age. However, over time I built a customer base. My commitment to quality and my belief that it is important to be honest and communicative with every customer served me well.
I have been in business since 1997 and I have built a loyal customer base over the years. I am still committed to doing quality work regardless of the size of the project. I respect my customers and their homes and always stand behind my work.
I hope you enjoy looking through my site. I look forward to hearing from you on any of your future projects
Best Regards,
Jason
---
What Our Clients Are Saying
We know that when Jason Kamps Builders are hired for a job, the craftsmanship will be top notch, the price will be fair and they will stand by their work 100%. It has been nothing but delightful working with Jason.

When it comes to professionalism, reliability and quality craftsmanship there is no question in our minds that Jason Kamps Builders offers the best value with the most competitive price!

Jason and his crew do their work to the highest standards of craftsmanship with the finest materials, and stand behind their work 100%. His attention to detail, fit, and finish, and his quest toward perfection in his work, impressed us.

Jason's team brought their extensive construction knowledge to the project in a way that was collaborative, confident and refreshingly positive. We are completely happy with the result.

Now, in the aftermath of the completed work, I am enjoying the benefits of Jason's commitment to perfection. It was a decidedly enlightening and rewarding experience for me.

Jason Kamps Builders is excellent! Jason Kamps is a man of the highest integrity; he does high quality work; and stands behind what he does. My wife and I trust him implicitly.

Jason was exceptional at communication.  He kept me posted through phone calls or emails as to what was going to happen week to week. I was also very impressed with his construction crew and sub-contractors.  In addition to doing excellent work, they were always polite and considerate.

We have no regrets in our decision to go with Jason Kamps Builders. We are very happy with the quality of his work and are very comfortable in our new home.